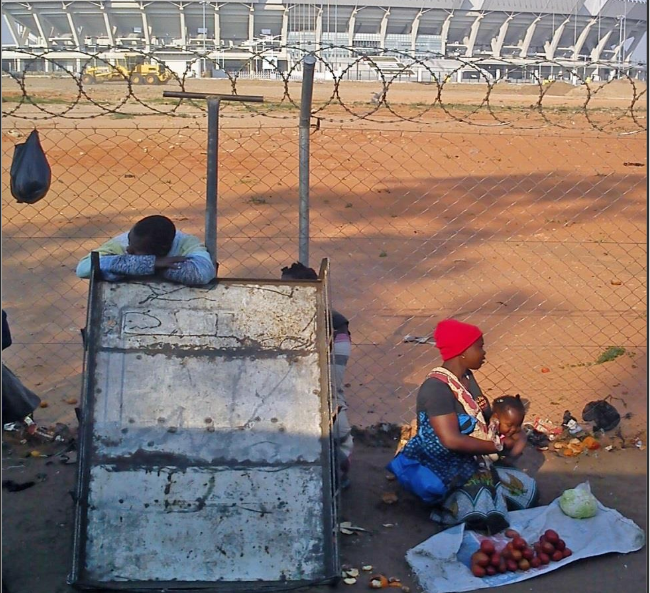 Do development conferences give attention to media and communication? In this post, Flor Enghel, Postdoctoral Research Fellow at Stockholm University's Department of Media, addresses this question through a recap of the 2016 Devres conference.
The 2016 Development Research Conference, Devres, took place in Stockholm in August with the title "Global visions and local practices: Development research in a post-2015 world". Co-organized by the Swedish International Development Cooperation Agency (SIDA), the Swedish Research Council (VR) and Stockholm University (SU), the event gathered 480 participants from 50 countries, marking the return of a bi-yearly conference that had been discontinued in 2008. In her opening remarks, Astrid Soderbergh Widding, SU's Vice-Chancellor, declared it "a new starting point for development research in Sweden", and Charlotte Petri Gornitzka, SIDA's Director General, celebrated the re-emergence of a tradition. The conference focused on "research in, and of relevance to, low-income countries" and "capacity-building collaborations", and aimed to "offer a platform for interaction between development researchers, policy-makers, practitioners and other non-academic actors" (Devres program).
Opening session: focus on interdisciplinary research and dialogue between academics and practitioners
In the opening session, SU's Vice-Chancellor noted that often times researchers are not aware of the work done by their colleagues in other academic units, and stressed the need to transcend disciplinary boundaries. To this purpose, SU is currently offering seed money for the initiation of interdisciplinary research projects across departments. Next, Sven Stafström, VR's Director General, explained what funding instruments are currently available for development research in Sweden, described the tasks of the Council's Committee for Development Research, and urged the academics in the audience to ensure that their research results are known and used by policy makers. VR has been in charge of Sweden's development research budget since 2013, when the government transferred the responsibility from SIDA to the Council. Finally, SIDA's Director General called for discussion of what sustainable development means in light of the new Agenda 2030, and stressed that the research community and SIDA need each other in order to achieve the Agenda's goals.
The keynotes: gender-based discrimination and the scale of change
The conference's first keynote lecture was given by Andrea Cornwall, Professor at the University of Sussex in the UK, who analyzed which notions of gender and types of feminism feature in Agenda 2030. Cornwall discussed the possibilities and limits of
the notion of 'women's empowerment' to address discrimination on the basis of gender, and called attention to the shortcomings of the instrumental and corporate-driven approaches to women's issues currently on the rise. The second keynote lecture was given by Andrea Nightingale, Professor at the Swedish University of Agricultural Sciences, who showed how efforts to govern change tend to be scaled at the global level and discussed the democratic deficits that ensue. Drawing on her empirical research of the global-local nexus in climate change adaptation programs driven by the international community in Nepal, Nightingale argued for probing who has the power to frame problems as global and the impact of scaling decisions on our ability to formulate solutions.
Looking for media and communication
In line with recent findings from VR's Committee for Development Research showing that media is a clearly underrepresented area in Swedish research on human development, attention to communication in the conference was scant (VR, 2014). This is a perplexing discovery when we take into account that Sweden was one of the world's top four media assistance providers in 2012 according to figures released by CIMA and the OECD last year. Only one of the forty-five panels programmed engaged with media matters directly: "Culture and media for development", convened by Paula Uimonen (Stockholm University) and Ylva Ekström (Uppsala University), explored how the creative power of culture and media can be harnessed to bridge global visions and local realities through two concrete examples from Tanzania. Vicensia Shule, from the University of Dar es Salaam, discussed the trajectory of the Tuseme project, which uses community theatre to empower secondary school girls, and Paula Uimonen presented the film Chanjo ya Rushwa / An ethnographic roadmovie, on the "Vaccination against corruption" (Chanjo ya rushwa") music campaign, which combines live music performances with open dialogue in public spaces to encourage citizens to combat corruption.
A few other panels engaged with media and communication as components of development cooperation. Susan Jackson (Stockholm University) presented the paper "Social media and performing informal security" in Panel 23, "The politics of hybridity in everyday Africa: informalization and security and development". Mannan Mridha and Björn-ErikErlandsson (KTH) presented the paper "To empower farmers with information and communication technology tools that will increase their productivity and incomes as well as protect their food and livelihoods" in Panel 29, "Food security and improved nutrition for the poor- a multidisciplinary research task". In Panel 27, "Democracy and development revisited", Anna Lührmann, Kyle Marquardt and Valeriya Mechkova (University of Gothenburg) touched on the problem of how to assess media freedom in their presentation "Is accountability developmental?", based on data from the Varieties of Democracy project. I presented my own work on the challenge of using communication in development to do good in recipient countries and communicate do-gooding to donor constituencies in Panel 12, "The donor-recipient relationship: national ownership and extensive donor presence".
Closing session: the research-policy relation
To close the conference, a plenary roundtable with representatives from SIDA, VR, SU, the Council for the Development of Social Science Research in Africa (CODESRIA), the Stockholm Environment Institute (SEI), the Swedish Ministry of Foreign Affairs and the Expert Group for Aid Studies, focused on the role of research in the new policy context defined by the Agenda 2030. Panelists discussed how to strengthen the relationship between research and policy and considered the obstacles that stand in the way. The roundtable manifested the tension between practitioners' need for studies that can be used to improve intervention, and academics' concern with safeguarding independent research that may not speak directly, or respond rapidly, to policymakers' concerns. Although the question of how to bridge distances and differences between researchers and policymakers remained unanswered, panelists showed a shared will to improve dialogue between both camps. The roundtable reminded me of a blog post written in 2010 by Silvio Waisbord, which touched on precisely the same issue. Is communication the key to solving this problem?
By Flor Enghel
Image by Ilda Lindell (Picture: Estádio Nacional do Zimpeto, Maputo).