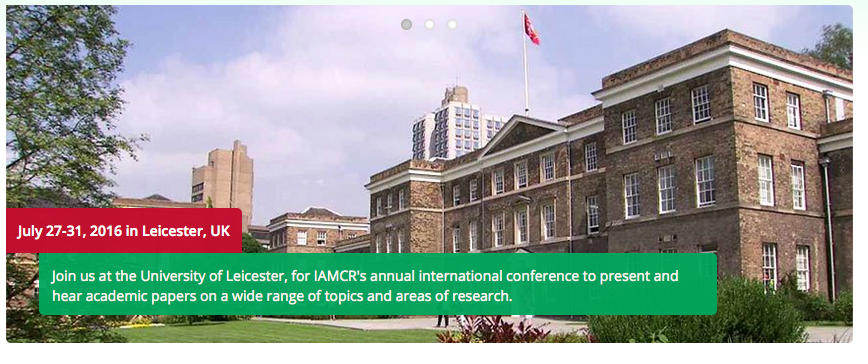 The International Association for Media and Communication Research (IAMCR) has finished its international conference taking place at the University of Leicester during this week. The theme of IAMCR's 2016 conference has been "Memory, Commemoration and Communication: Looking Back, Looking Forward".

News of the IAMCR week: twenty Turkish scholars cannot attend the annual conference due to the Turkish government's ban on international travel for all academics from Turkish universities. This and more highlights can be found in our interactive news gist.
More than 1,300 papers and panels have been presented at IAMCR 2016. Talks within 15 sections on a range of topics (e.g. media education research, community communication, mediated communication, public opinion & society) have resulted in books with abstracts compiled. In the meantime, working groups dedicated the last 5 days to discuss 15 other themes. For instance, comic art, post-socialist, post-authoritarian, digital divide and more. To have a closer look, you can find all the available materials here.
Meanwhile it is time to plan your participation in #IAMCR2017, which will take place in Cartagena, Colombia. See a welcome world from Jesus Martin Babero, a major Latin American media scholar, below.
 Image: screenshot from IAMCR website.